19th of April 19:30 you can hear us live from the RadiokulturHaus Vienna on Ö1 and via live Stream!
all info->>>here!!!!
Our new album Jeder gegen Jeden will be released on December 18th!
from now on you can order the CD!
check out our special: Delivery by bicycle courier! The CD is delivered by a band member. A unique opportunity!
HERE you can find the Listen Closely online shop
On 21st of December at 8:00 we will celebrate the premiere of our second video this year "Wenn ich durch die Nach geh":
MICA did an interview with us about our first album:
Wie eine große Spielwiese - Little Rosies Kindergarten im MICA Interview
The Video to our song Dem Großen Inspirator got finally released:
Thanks to Profil for the nice premiere:
Videopremiere: Little Rosies Kindergarten - "Dem grossen Inspirator"
We just releases our New Single "Dem großem Inspirator"! Get it here:
all Links on Fanlink
or:
Spotify
iTunes
Listen/Buy our Album:
iTunes
Google Play
Spotify
Amazon
News
We did a recording with the austrian radio station Ö1:
Review about our concert Südtirol in The New York City Jazz Record:
and the video to it:
Saalfelden: what a Kindergarten (quote: Salzburger Nachrichten)
Foto: Michael Geissler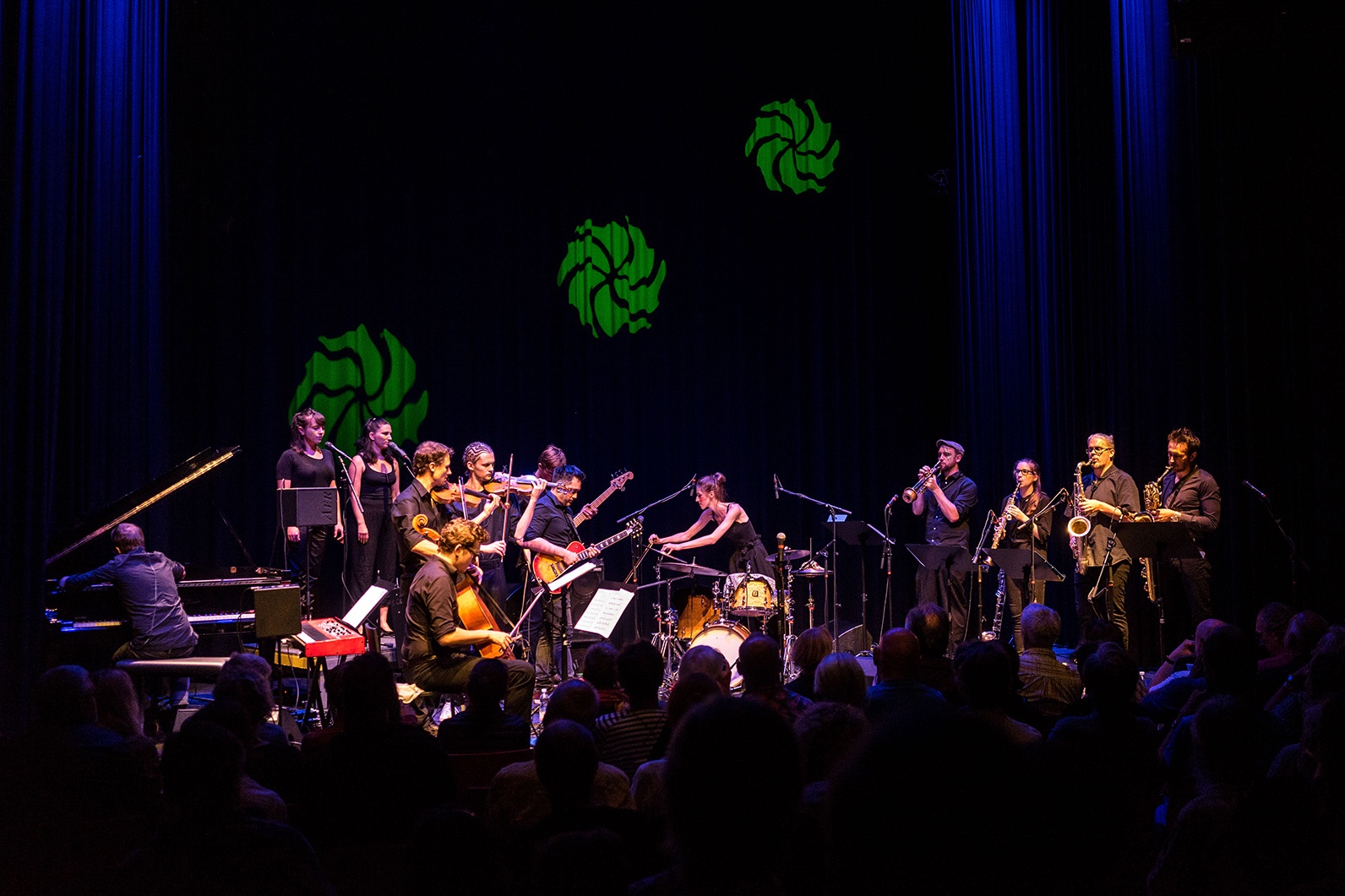 find us on Facebook:
!!